During recent years, the number of sweepstakes machines in various locations, such as gas stations or stores, increased considerably. Sweepstakes games might remind you of gambling, as the games are very similar. When customers get a product or service, the stores can grant them bonus entries for sweepstakes games. Those games are usually in the form of slots or video poker. At the end of the game, customers can win some prizes. Besides, sweepstakes also play a considerable role as a promotional tool. Many businesses involve rewards if customers participate in their sweepstakes.
As a result, more and more people be aware of those brands. After all, there is not any better tool to attract clients than giving prizes. Therefore, the popularity of sweepstakes increases day by day. However, there still exist many factors that are unknown to business owners and clients. In this article, we will inform you about five facts about sweepstakes machines.
All sweepstakes businesses offer bonus entries and other features to get the attention of players. So, why do not we try to do this in our article? As a bonus feature, in addition to facts, we offer you a guide on how to open a sweepstakes business. We have created a list of steps that you need to finalize before you physically start your sweepstakes cafe. This list includes all the stages starting from planning to promoting. If you follow our guide and pieces of advice, you will ensure the establishment of a lucrative business.
1. Legality of Sweepstakes Machines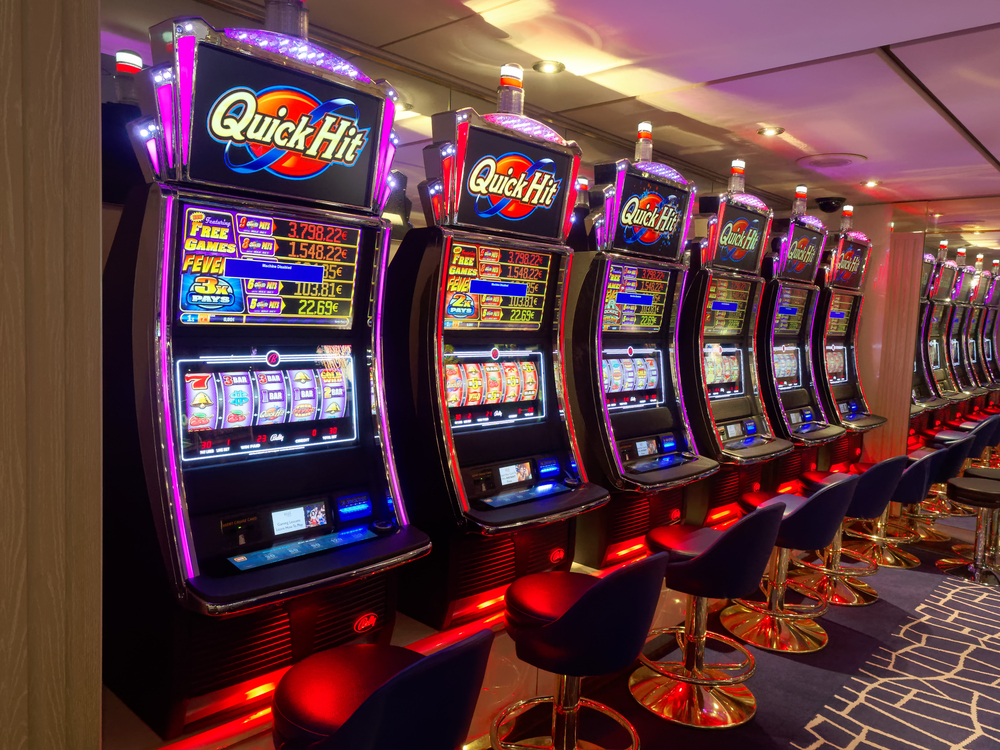 You probably saw the news of debates about sweepstakes. Some states try to make sweepstakes machines illegal. This disagreement exists because they think the equipments do not fulfill the legal framework of gambling. However, if you know the elements of the legal framework that makes gambling legal, you can avoid being illegal. For this, you need to focus on three aspects: Prize, luck, and consideration. If we start with the prize, it is tough to eliminate it. After all, gamers play sweepstakes online for money. It is the most crucial side of any gambling game. If you offer rewards in little value or no value, such as being the winner of the week, then you can decrease the risk of being illegal.
Besides, you should also pay close attention to the luck element. Involving skills to sweepstakes can be challenging. Players usually win based on their chances. Therefore, to decrease the chance factor, you can give prizes based on criteria. For instance, you can ensure that the one that gets the most points wins the award. Moreover, you can also make chances equal by providing a prize to everyone, even in the smallest value. Lastly, consideration means the purchase that a gamer does to enter the game. This purchase can be internet time, telephone time, or anything that has a monetary value. However, the law does not consider emails to clients as consideration. Therefore, some sweepstakes send emails to gamers, which guarantees free entry. In this way, they avoid being the target of the state.
Sweepstakes Machines as Promotion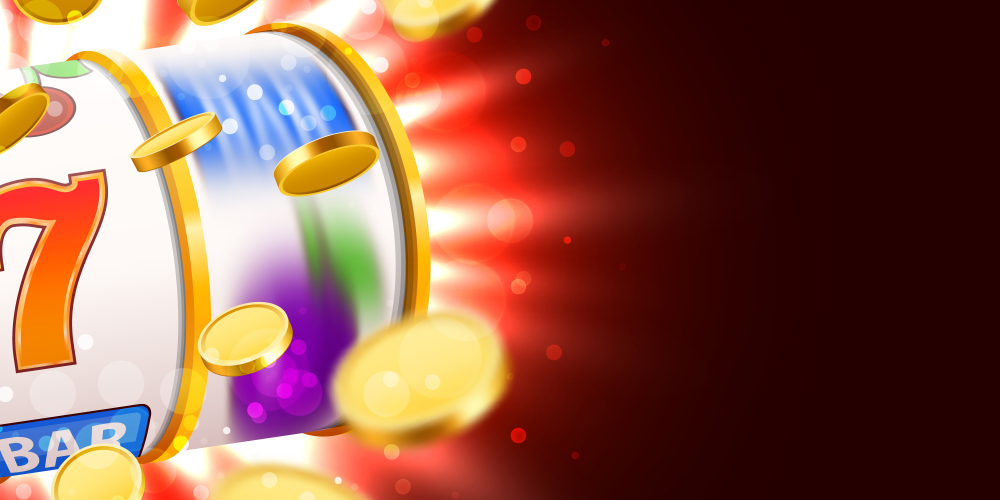 What is entirely legal is the promotional characteristic of sweepstakes. The sweepstakes machine is also useful for any business to create brand awareness. Different types of sweepstakes machines and games attract customers by promising a price. You can see these machines in various stores or websites. There are some features to consider before starting a sweepstake for your business. One of the most excellent ways to introduce your sweepstakes is through writing blogs. You can add information about the price or how to play the game.
Besides, you can indicate when the sweepstakes start and end. If you think writing a blog is outdated, you can also use social media to reach your customers. Sending an email with the link to online sweepstakes or having some posters around machines will grab the attention of clients. Also, you can get the help of the staff within the location. They can direct the clients of, let's say, wine store toward sweepstakes machine and explain the game. 
2. Features of the Sweepstakes Machines
In a cafe, you should have different sweepstakes. However, these individual machines should be integrated using the software. This Sweepstakes software is a system that allows players to enjoy the games. Besides, they also store all the related and sometimes report transactions to owners. The machines are solid metallic stand-ups. Before purchasing, you should ensure that they have unique features. They should have shiny graphics, realistic sounds, and attractive colors. In this way, a player can feel himself like in a real casino.
While purchasing your machine, there are some technical features that you need to check. This process might seem very unnecessary. You can think that it is enough to buy a brand-new machine. However, be aware that even a new machine might have some problematic issues. It is always advisable to check the following elements thoroughly. One of them is a cash box. This box locates in the machine, and it is better to have a large capacity. Moreover, this might sound very simple, but do not forget to check if the primary door locks properly. Besides, this machine should print tickets without any errors and validate different currencies. In this way, you can ensure the safety and proper functioning of sweepstake machines.
3. Cloud-System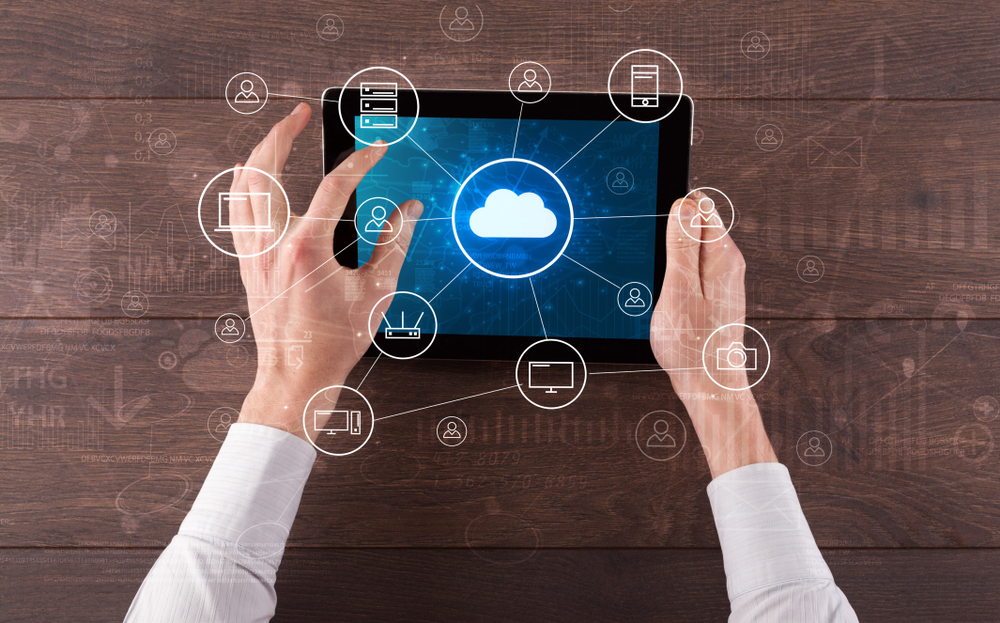 Also, usually, the software that supports the machine operations works with a cloud-based system. This system allows you to store all your data and activities by using the internet. The benefit of the system is that you do not need to make any costs for storage. In a detailed way, you do not need any physical server equipment or place to locate them. Another advantage is that the cloud system makes games accessible from a distance. Your players might not want to play in your store or be too lazy to leave the house. By cloud system, they can enjoy sweepstakes from their home, also. Lastly, the cloud system allows business owners to control their businesses and generate instant reports of transactions.
4.Software for Sweepstakes Machines
As said before, we ensure the integrity of machines with special sweepstakes software. There exist many software providers. However, it can be stressful to choose the right one. Various providers offer different features, and you need to select the most useful one. There are some elements that you need to pay attention to. Firstly, the software provider should offer a wide range of games. Their games should be engaging, attractively designed, and well-operated. Besides, if they add new games one in a while, it would be even more beneficial. Secondly, they should have excellent customer service. Technology reached its high levels nowadays. However, it is not entirely error-free. Any time an issue might happen with your internet cafe sweepstakes games.
Moreover, if any questions or difficulties arise, you can ask them to solve it quickly. Therefore, choosing a software provider who cares about customers will simplify your work. Third, professional software providers will be able to install the system to your business quickly. It should not take much time to start using that software. It would also be great if they provide 24/7 support for technical issues. In this way, you will save a lot of nerves, energy, and time.
5.Random Number Generator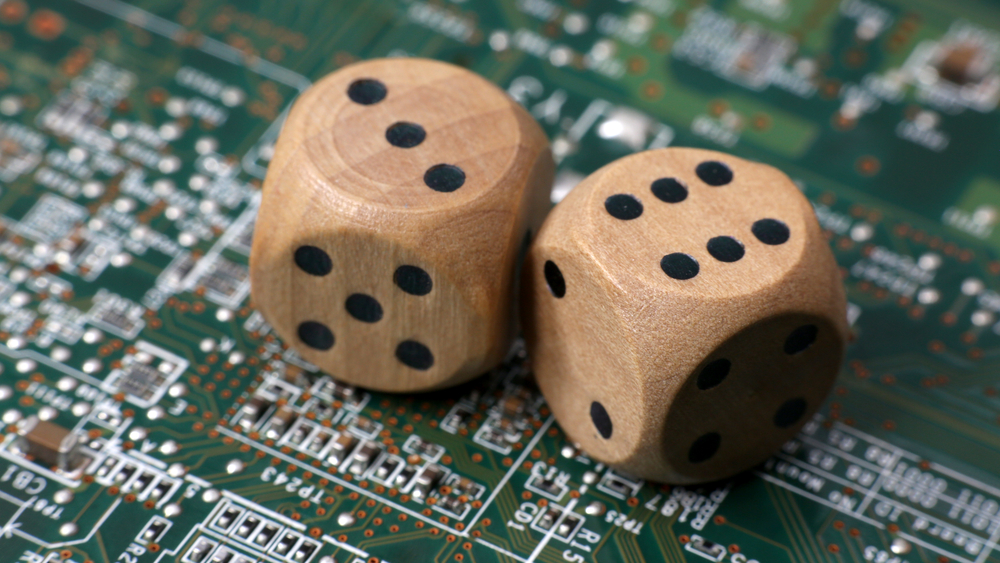 Have you ever heard about RNG? It acts as a brain of sweepstakes machines. Inside the device, there is located a microprocessor. While the name suggests that RNG generates numbers, in sweepstakes, they usually control the symbols landed. Some people might be in a false assumption that RNG has some kind of pattern. They might think that they can reveal the pattern. As a result, they will be able to guess when they can win. However, this is a widely spread misconception, and clients can never find a pattern. As soon as you push a button, a random number generator selects a number within the range of zero and four billion. Therefore, a person is not able to guess the algorithm of the system. However, there exist individual boards to audit the processing of RNG. They ensure that RNG is working entirely randomly, and sweepstakes cafes do not cheat people.
How to Open Your Sweepstakes Cafe?
As said before, a sweepstake cafe is a place where players purchasing something of value and gain the right to play a game. These games are usually the same with some types of gambling games, like slot games. Players can access the game and might win a prize as a result. During the last decades, sweepstakes cafes became famous. Business owners enjoy huge profits gained with the help of advanced technology. These profits occur because technology makes these sweepstakes games faster and easy to access by developing mobile versions. If you are one of those people, who want to open a Sweepstakes Cafe, but do not know how we are here to help you. In this section, we will introduce you to some steps to go through before opening a cafe.
Planning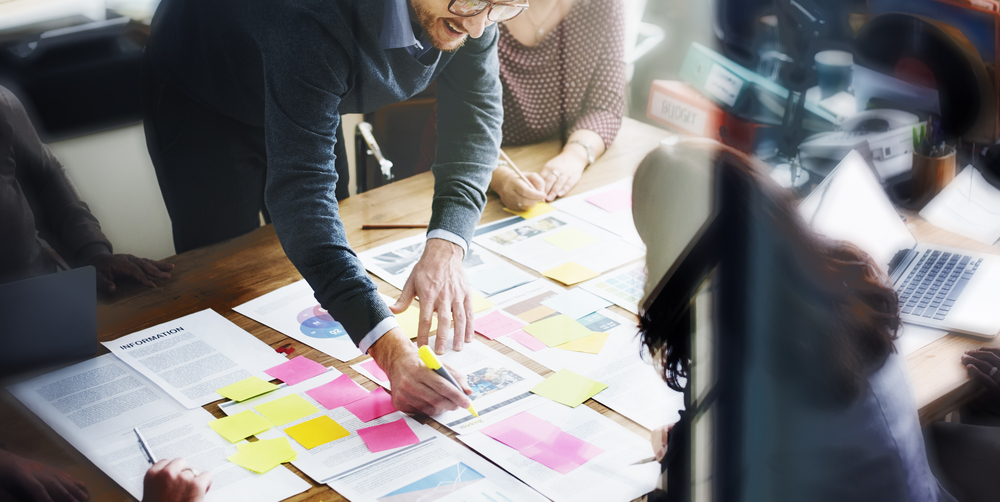 First and foremost, if you decide to open sweepstakes, you need to create a plan. This plan should include all necessary elements, starting from location to finances. Every step of your should be included in a plan, and contingency actions should be ready to work. In terms of finances, you need to put several goals over the period. How much you want to gain and how much you need to invest should find its reflection in your plan. Some experts estimated that each sweepstakes machine brings the owner around 300 to 1400 dollars in revenue. However, the stream of income highly depends on how many customers visit your cafe. Besides, for the initial period, you should not set high, unrealistic goals such as huge profits. Increasing the awareness of your cafe will take some time. Do not lose your motivation during this stage.
Legal issues
Again, the essential thing to check is the status of Sweepstake Cafes in your location. In recent years, sweepstakes caused a lot of disputes. Some people complained that they are just like gambling and they should be banned. Others claimed that they are not based on chance, and the system is unfair to players. The others insisted that some people could play games without purchasing anything. This list can even get longer. However, like online casinos, most sweepstakes could find a way to get away from those claims.
As mentioned before, if you pay attention to the prize, chance, and consideration of your cafe, you will not have any issues with statutory bodies. In any case, you need to get a license. This license ensures that third parties audit your location. On the one hand, you need to deal with those bodies and guarantee that you do not cheat in any way. On the other hand, clients perceive licensed bitcoin casinos more reliable. As a result, you can get the attention of a wider customer base. In any case, to avoid legal issues, ensure that you get familiar with legal matters of your location beforehand.
Location and hardware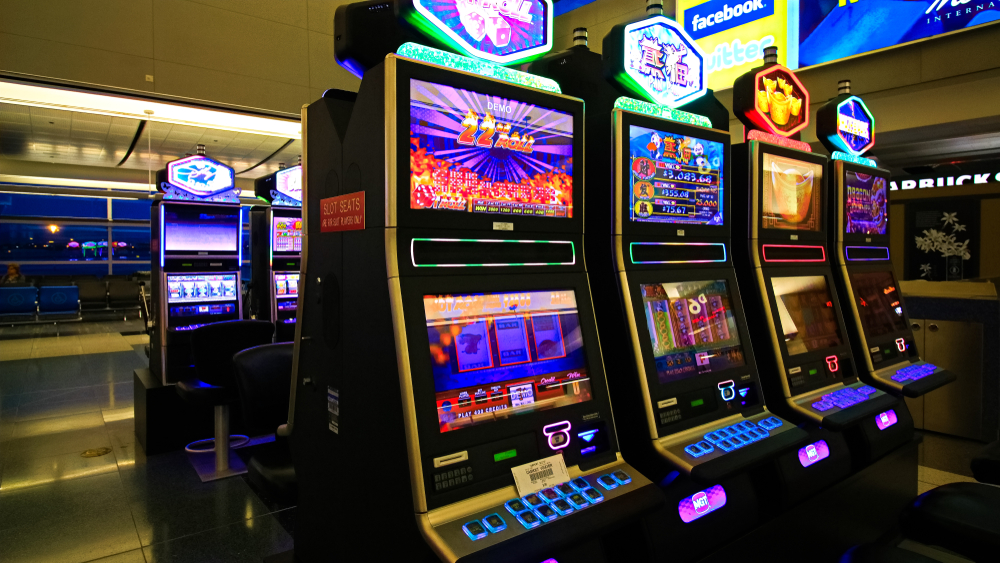 After you ensure the profitability and legality of your business, it is time to find a suitable location. Some business owners claim that sweepstakes are more profitable when they are located in a busy place. Near malls, stores, or inferno slots are the best spots for your future business. You should also ensure that the design of your cafe is attractive and motivating for customers to try their chances. Then, you need to purchase hardware and furniture. Comfortable furniture and cutting-edge equipment will guarantee that your players sit on their chairs for a long time. Besides, sweepstakes machines should not have any technical issues with their doors, cashboxes, or ticket printing. Mechanisms should be in excellent condition. They should offer realistic sounds, catchy visuals, and bright colors.
Software
Now that you have a physical facility, furniture, and equipment, you need to pass to the soft side of the work. Hence, you need to get sweepstakes software to run your games. You can choose from a variety of providers. However, you should be careful. Try to find a professional provider with skillful team members. Internet cafe software should be easy to install. The software should also work without any error and at a fast pace. Excellent software will support different types of games. If any problems occur, software providers should assist you with 24/7 service. You should not forget that good software will simplify your current and future activities. Therefore, you should make the right decision before starting your business. In another case, it will cost you a lot to change your established software to another. 
Promotion
You might have opened the most convenient and engaging sweepstakes cafe. Your machines might work flawlessly. You also partner with the professional software provider. However, this is not the end of the story. Many players might have already found a cafe for their preferences. What you need to do is attract customers and make them aware of your services. Like all types of businesses, sweepstakes cafes also need to promote their services. The promotion can be done in various ways. One option is sending emails and cards to potential customers. You can also add a free play option to these emails. Another way is the usage of posters, boards, indicative signs around your location. Moreover, you can also use your specific features, such as high win chance, as a tool to promote your business. With the help of promotion, you will ensure that your sweepstakes machines work non-stop.
Vegas- X Sweepstakes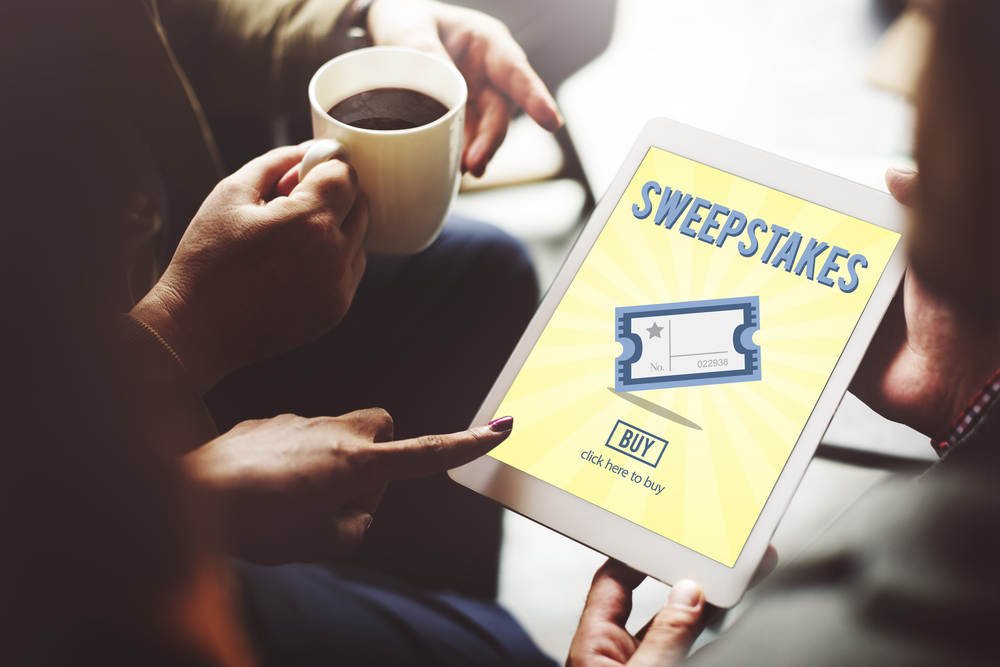 Business owners will enjoy reporting aspects, including dashboards and analytical tools. You can always enjoy monitoring your business from a distant. Besides, our games are compatible with any desktop platform, or mobile systems and various devices. Your first choice should be Vegas-X to ensure the expertise of your internet Sweepstakes software provider.
Till now we have explained to you many details of Sweepstakes business. Your sweepstakes machines need comprehensive software like the one Sweepstakes offer, to be successful and profitable. Sweepstakes is a great way to promote your business to the target audience. With the help of Vegas-X, even the most clueless owner will be able to use sweepstakes. Firstly, we ensure engaging animations, a user-friendly interface, and a worthy gaming experience. Other than design, our payment system is multi-faceted. Our system includes bill validation, integration of gift cards, and POS. To give you more control of the customer base, we can integrate all systems into Customer Relationship Management. In this way, you will be able to increase the loyalty of your customers.