For quite some time, video slots have been one of the most popular types of casino games. That does not mean that they are still the same as they were ten, twenty, thirty years ago. Many features of casino slots are changing over time. New formats, designs, sound effects, gameplay actions are improving by developers day by day. Online video slots are new trending casino games that offer high-quality slot game experience with exceptional graphics. A new generation of gambling players are fond of online video slots, while old school players prefer classic slot machine games. Both of those players need to adjust to new trends in video slot games because online casino business is improving rapidly. Otherwise, old school players could be left out from the future adventurous online casino portals.  
What are the New Trends?
Exciting changes make casino games even more entertaining. Advanced features are helping video slot players to enjoy their ride in casinos. Let's look at five online casino trends that are forming the future of online gambling.
#1 Decline In Classic Reel Spinning Online Video Slots
Slot games are changing over time. Some popular slots currently will not be played in the next decades. Classic slots are widely played though brick and mortar casinos. Traditional slot games had three or a maximum of five reels with the same three symbols on them. Numbers for reels have changed, just like the genre of slot games throughout these years. Nowadays, online video slots do not look like arcade-style traditional slots. Instead, they resemble console video games because of their high quality. Regular winning pay lines are changing, and players are adjusting to a new payment system. The new payment system is based on clusters for many online casino games.
A great example of online video slots can be Magic Idol by Amatic gaming company. Vegas X offers magic Idol, and this game has a special place for casino players. Since its release date, Magic Idol became very popular because of its unusual design. In 2019 there are many games like this and the fact that Magic Idol was one of the first video slots that combined video games, and casino slots are still impressive.  
#2 Rise of Gamification
The second trend that we will explore in this article is the rise of Gamification. Gamification is pretty much capturing many aspects of the gaming environment. Online casinos use different techniques to improve their accessibility and help players to get high-quality services. One of those techniques is using different level systems. By doing so, players can sustain their earnings and improve their balance by playing online video slots for more extended periods. Gamification allows online casino owners to organize leader boards and individual tournaments for their users. Competitive players want to take first place in those slot game tournaments. As a result, online casino portals are increasing user engagement and players experiencing the fun of playing new video slot games.
Gamification is commonly used than most people think. We used this matter as an example because of its rapid growth and effect on the video slot games. If you visit big casino sites, you will notice that there are many on-going tournaments in video slots. Before the rise of Gamification, this type of match was uncommon for slot games. Achievements tracker, leader boards, and many more features are included in video slot games because of Gamification. 
#3 Virtual Reality Video Slot games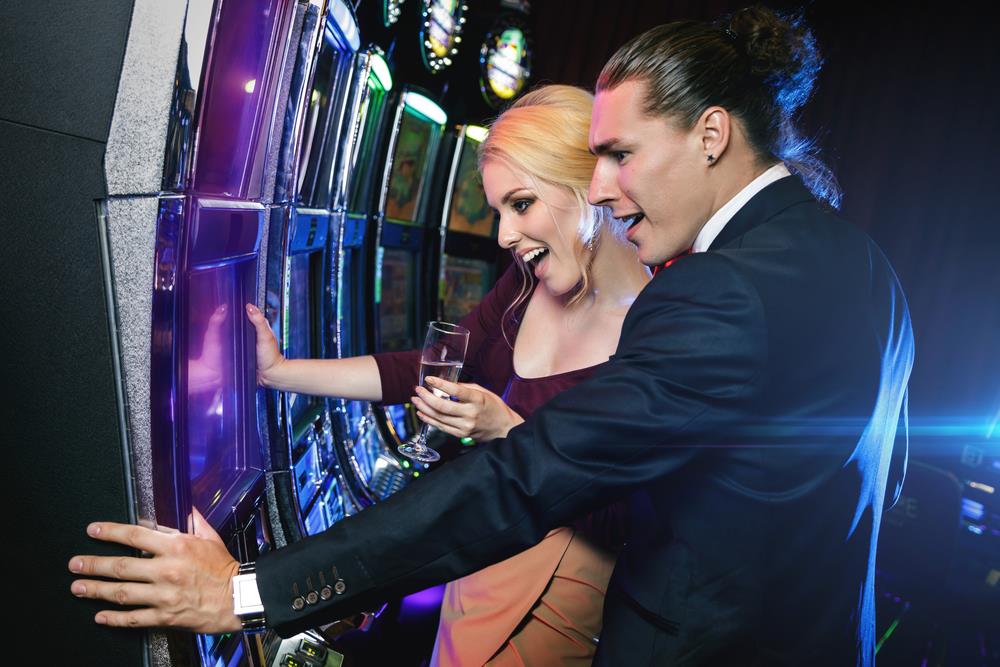 Virtual Reality has been one of the significant trends for quite some time now, and it involves casino slots too. As modern technology evolves, VR is becoming more and more demanded by players across the globe. It is easy to use this technology, and it is less demanding on the hardware side of the matter. VR related casino slots are becoming very popular since last year. Players enjoy online video slots graphics in 3D formats, and using VR for accessing these games is another pleasure.
One of the first examples of the Virtual Reality gambling video slot is Gonzo's Quest from Net Entertainment. Gonzo's Quest is offered by Vegas X Company. Gonzo's Quest is one of the games that have the potential to revolutionize the online casino industry because of VR technology. Many would argue that online casino portals are not commonly using VR technology. Though, it does not mean that it will not become the primary trend in years to come. Virtual Reality is a new concept for gamers, especially casino players. After the adaptation process, VR will capture several areas of online casino platforms, just like it changed the video slots.
#4 Shift to the mobile-first approach in video slot games
Online casino portals are trying to build their brands and engage more players. Most of the online casino players tend to play slot games on their mobile phones. The rapid change in the online casino industry made producers design video slot games that are also available in IOS and Android devices. It is more convenient for players to play from mobile phones rather than PCs or slot machines. Mobile visitors are outnumbering desktop visitors when it comes to online video slots. That is why many popular online casino brands are taking a mobile-first approach.
It is a new trend, though in future demand for mobile video slots will increase. The mobile-first approach changed the whole environment of online casino platforms. For instance, nowadays, developers and game designers are starting to develop mobile versions before desktop ones. It is good news for the online gambling industry because the number of cell phone users will increase in the future, just like mobile casino players.
#5 Skill-based games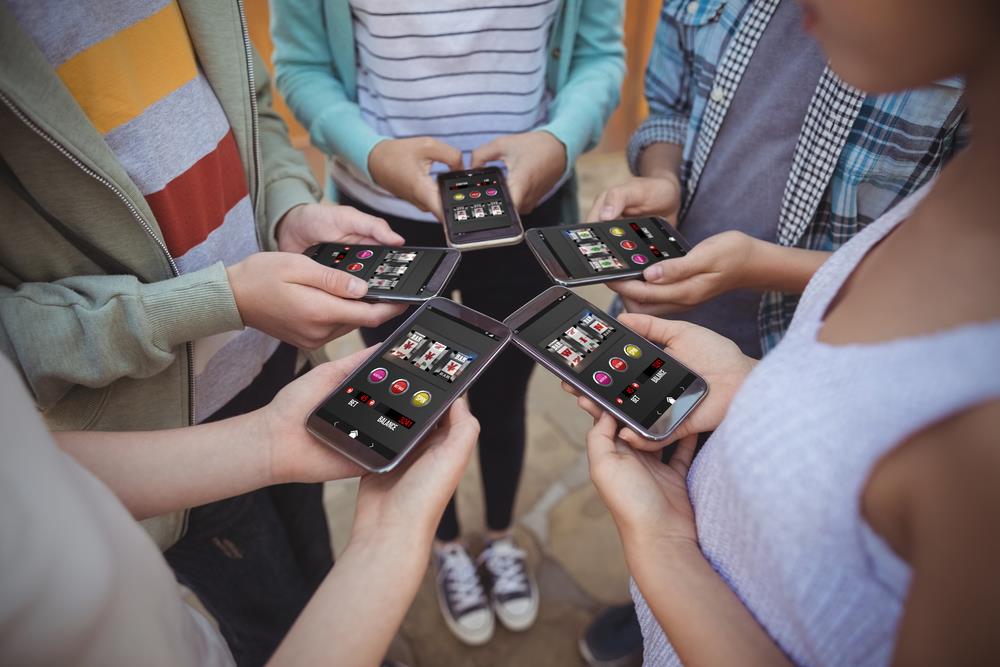 For years, there have been efforts to include skill-based features in slot games. Skill-based factors are giving a chance for players who want to use abilities to win online video slots rather than using luck. Skill-based casino games are new trends because they are unusual to classic casino slots. Design, gameplay, and many features of skill-based games do not resemble traditional slot games. That was a drawback for these games for a short period, though after playing them and seeing the advantages, gamblers decide that skill-based slots are sufficient. Players in skill-based games can influence in-game decisions through their actions. That feature of skill-based games is excellent. However, these games do not have a fixed Return to Player rate like regular slots for now. That is the primary concern with the skill-based video slot games.
#6 Movie type storylines in online video slots
Another trending matter in online casino business is video slot games with movie storylines. Movie storyline is prevalent in video slot games because it keeps players busy during plays. Just like popular movies, fairy tales are also included in casino game development. Beauty and the Beast, Cinderella, and such fairy tales frequently added to online casino games that have movie type storylines.
To Finalize, every gambling player needs to follow new trends in online casino platform, especially if they are about online video slots. As for now, we can conclude that, gamification is on the rise while players tend to actively pursue skill-based, VR, and movie-themed games. The future is bright for online casino business with all these new technical additions. If you are getting tired of classic online slots and want to try something new, do not hesitate to play modern video slots. Addictive features and updated interface of those games will help you to earn more rewards while having a great time.