Video Poker came along with other great online sweepstakes genres when the initial transition phase happened in the early 1990s. Eventually, it became one of the most popular and broadly played games in the whole space. For those of you who enjoy skill-based sweepstakes games with a low house edge, video poker is among the best options that you can have. But, unfortunately, it is not that easy to master video poker and get profitable results in a short period. Therefore, amateur players are looking for ways to improve their gaming skills and find an edge that can take their video poker experience to the next level. That is why we decided to come up with this article where we will expand on the video poker cheat sheet and show you different strategies that can help you improve as a poker player.
But before getting into the strategy and video poker cheat sheet, let us briefly discuss the game's basic rules for those of you who have never played it before.
How to Play Video Poker?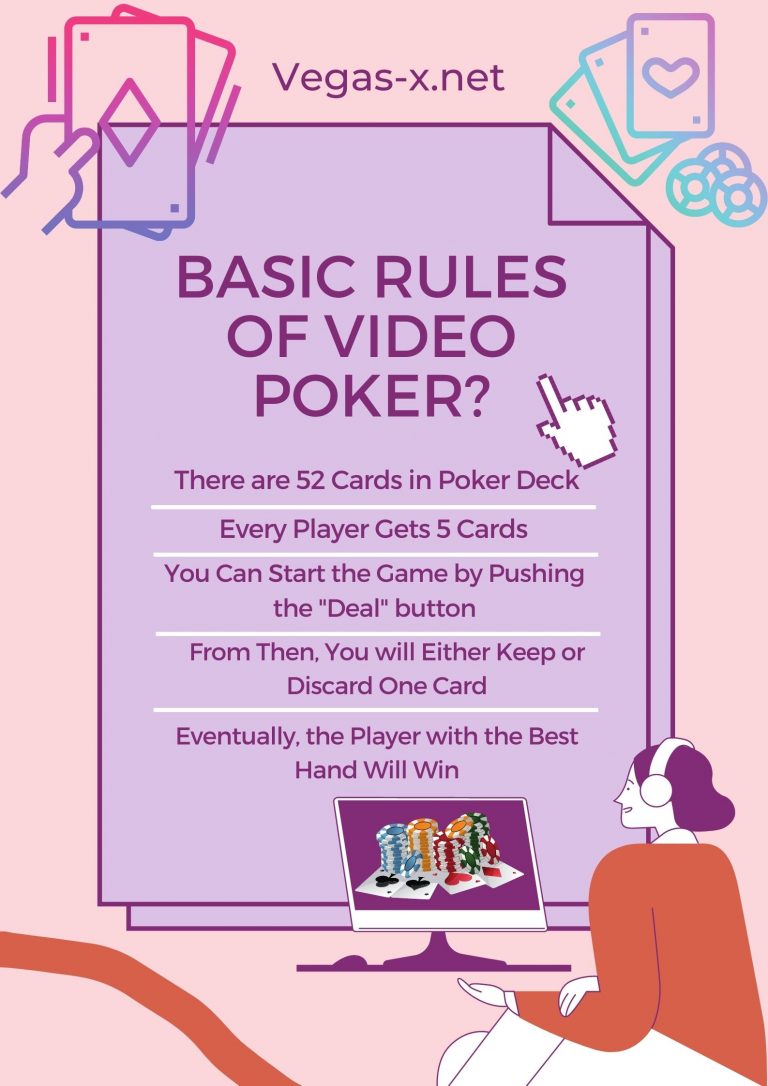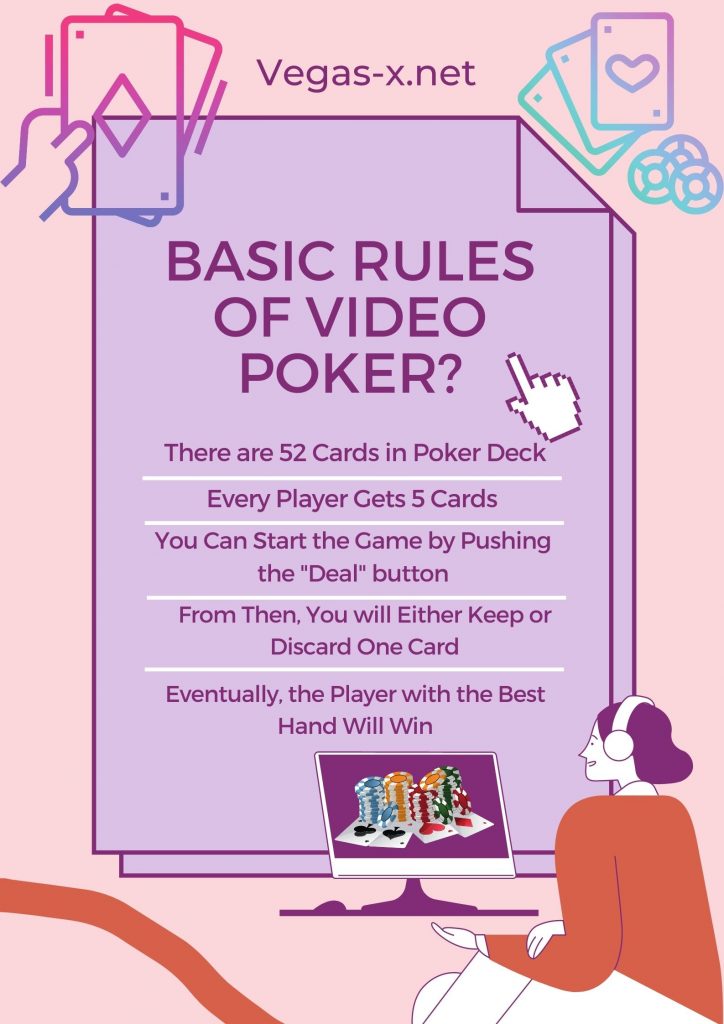 As one of the widely known online sweepstakes games, video poker finds its way to the top lists of the casino genres. It is not easy to learn the game. But with adequate guidance and enough practice, you can master video poker after a few months.
So, how to play it? The first rule that you need to know is about the card count. There are 52 cards in standard video poker games. There are also joker wild casino games where you might get 54 card decks which includes two jokers. As you start the sweepstakes cafe game, the next thing that you need to do is to push the deal button.
As soon as players pushed that button, they would all get five cards randomly. In the next rounds, you need to either keep certain cards or move particular cards and replace them. Whenever you discard a card in that hand, you will randomly get one additional card from the remaining deck. Depending on the poker game value of the cards you are holding, you will get paid. Eventually, the hand with the highest value will take the prize.
What is the Video Poker Cheat Sheet?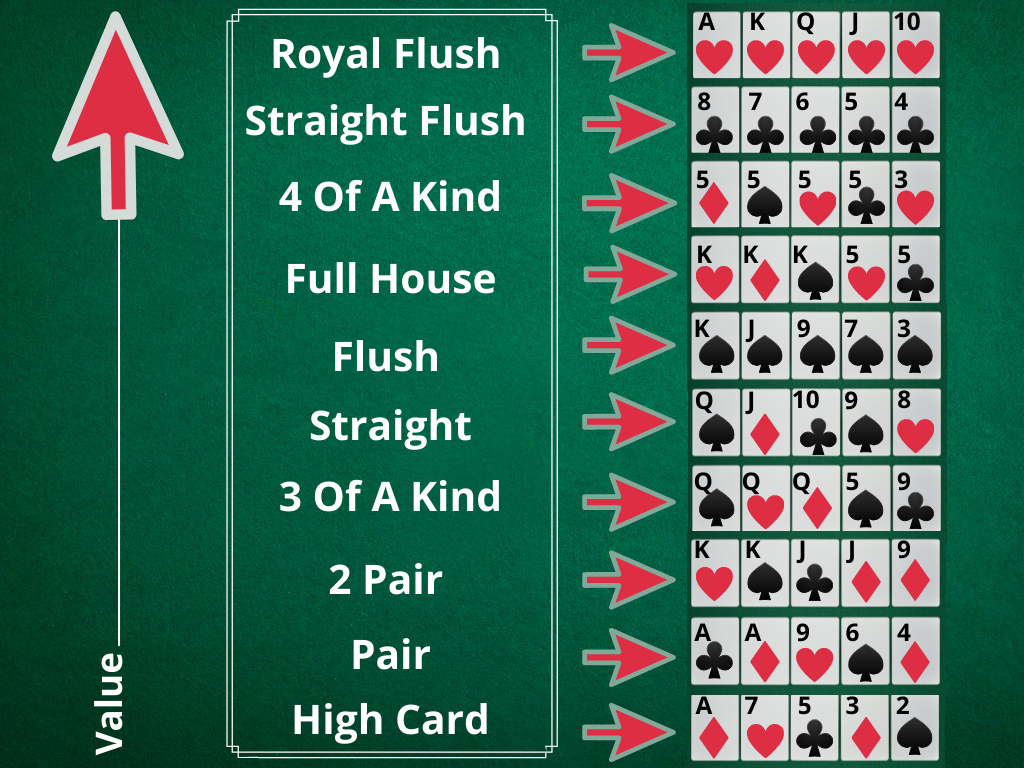 Video poker cheat sheets are the tool that can ultimately save you time and money. Besides that, it can help you to act strategically and quicker, which will enhance the winning probability in the end. In any given situation, depending on the type of video poker that you are playing, you can always utilize the video poker cheat sheet, which is designed for that specific sweepstakes game and hand.
As soon as you get the five cards, you can identify your hand in the cheat sheet and see which variations are valuable and which cards you need to drop. Keep in mind that cheat sheets are only usable in video poker games where you enter the table through mobile or desktop devices. You cannot utilize these sheets in actual poker that you play with your friends or in land-based sweepstakes parlors.
What About Hand Calculators? Are They Worth Trying?
Another aspect that players want to know about video poker winning strategies is the legitimacy of hand calculators. When you take on opponents in video poker, hand calculators can help you to take an edge over the competition. Of course, that applies to those who actually know how to use them properly.
Through this calculator, you will manage to get the data about different video poker strategies. Eventually, you will know which cards you need to discard or which ones you need to keep for long-term success in the game.
Not all hand calculators online are worth using, and some are not generating effective results. Therefore, you need to do your research and go with the ones that have been proven to work effectively.
Different Combinations Regarding the Poker Hand
If you are still struggling to find the exact rules of the game and wonder which hands are stronger than others, this passage will help you. Regardless of the cards that you and your opponents hold, you will have one of these above-mentioned hand combinations in the game.
At this stage in the game, the usage of a video poker cheat sheet is crucial. Even if you get a good hand after the cards have been dealt, if you do not know how to utilize it, you will end up losing the rivers sweepstakes game due to the fact that you have discarded the wrong cards in the process.
What are the Best and the Worst Hands that You Can Have?
The best hands in video poker are considered to be the kinds of
Royal Flush
Straight Flush
Flush
Four of a Kind
and Full House
On the other hand, the worst combinations that you could get are the
Straight
Two Pair
Three of A Kind
the High Card
and a Pair
The Royal Flush is the ultimate ticket to the promised land, and therefore it is very hard to get this combination. You are set to win the ultimate prize if you can pull off this hand. However, as we already mentioned, the highest playing hand is not something that you will constantly see while playing on the poker table.
For the example of the worst poker hands, we can take the pair, which refers to the case where you have, let's say, a pair of 4s in your hand, and the board consists of A, Q, 5, 9, and 10. All the players who have a higher tidal of pairs (ex: 5-5, 6-6) would outplay you in that specific scenario. Thus, by utilizing the video poker cheat sheet, you can actually transform your weak hand into a stronger one and eventually win the game.
What if Several Players Have the Same Hand Type?
This is the case that constantly happens while you play video poker. In this case, let's say that both players got straight in terms of the hand type in poker. Then, the highest value card in that specific combination will determine the winner. Let's compare them side by side to help you to understand the concept better. For example, if you have a hand of 10, J, Q, K, A and the opponent has 9, 10, J, Q, K; you will ultimately win because the highest value card in the combination, which is the Ace, belongs to you.
Final Thoughts
For those who still classify themselves as beginners or amateur players, it is better to have the video poker cheat sheet right beside your gaming device until you have enough experience to identify which hands are stronger and which cards you need to keep to beat the opponents.