As one of the most prominent sweepstakes genres, slot machines get their fair share of success in both land-based and online sweepstakes parlors. It is considered among the top genres that are played worldwide. The factors such as high payout probability, big jackpots, and simplistic gameplay rules contribute to the popularity of slot games. To get great results while playing these games, one must master the rules and know exactly how to play slot machines online.
If you are a beginner who does not know about riversweeps slot games in general and wants to learn how to play slot machines, this guide will help you. On the other hand, if you are a more advanced player who has some experience regarding the slots, you might as well skip through the first few passages and go directly into the later parts, where we will elaborate on winning strategies for online slots. So, without further ado, let's start by discussing the basics of online slots and learn about game mechanics.
How To Play Slot Machines? Learn About The General Rules
There are tons of different online slots in the market that you can play in the modern era. However, all of them have some common attributes that can help us to learn how inferno slots work and how to actually play them. The Reels, rows, pay lines, and symbols are among those attributes. Below, we will go through all of those aspects one by one to help you understand the concept better.
What Are the Slot Machine Reels and Rows?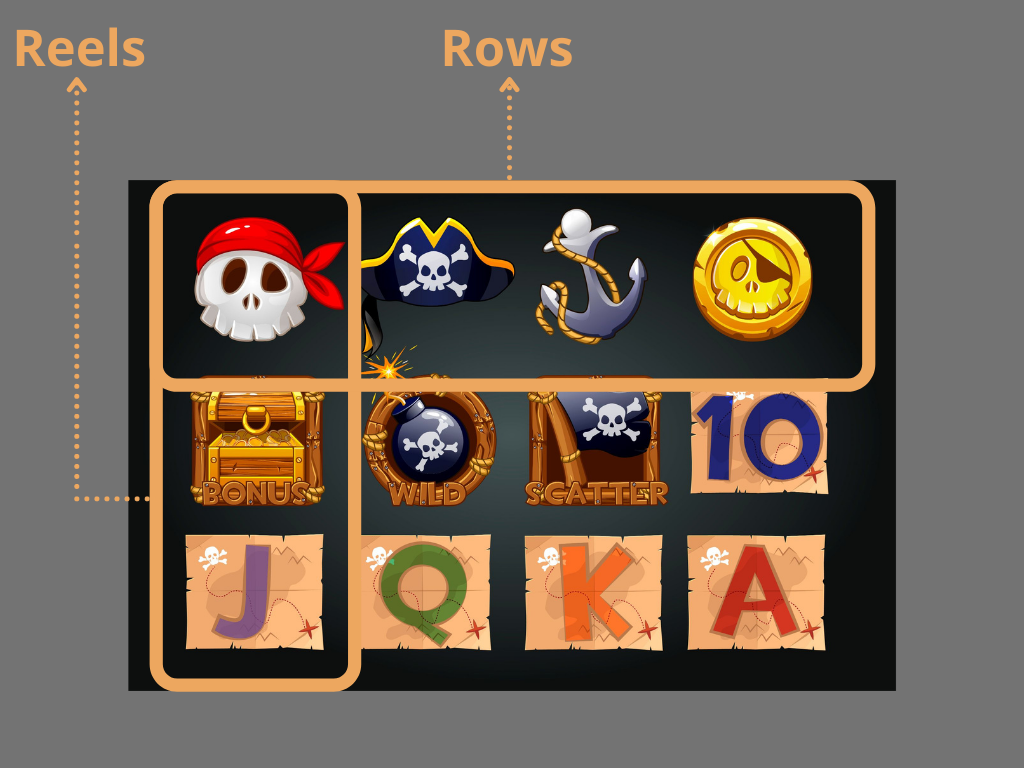 Slot machine reels are the vertical lines on the slot layout that consist of the paying symbols.
On the other hand, Rows are the horizontal lines on the slot layout that consist of the paying symbols.
What Are the Slot Machine Symbols?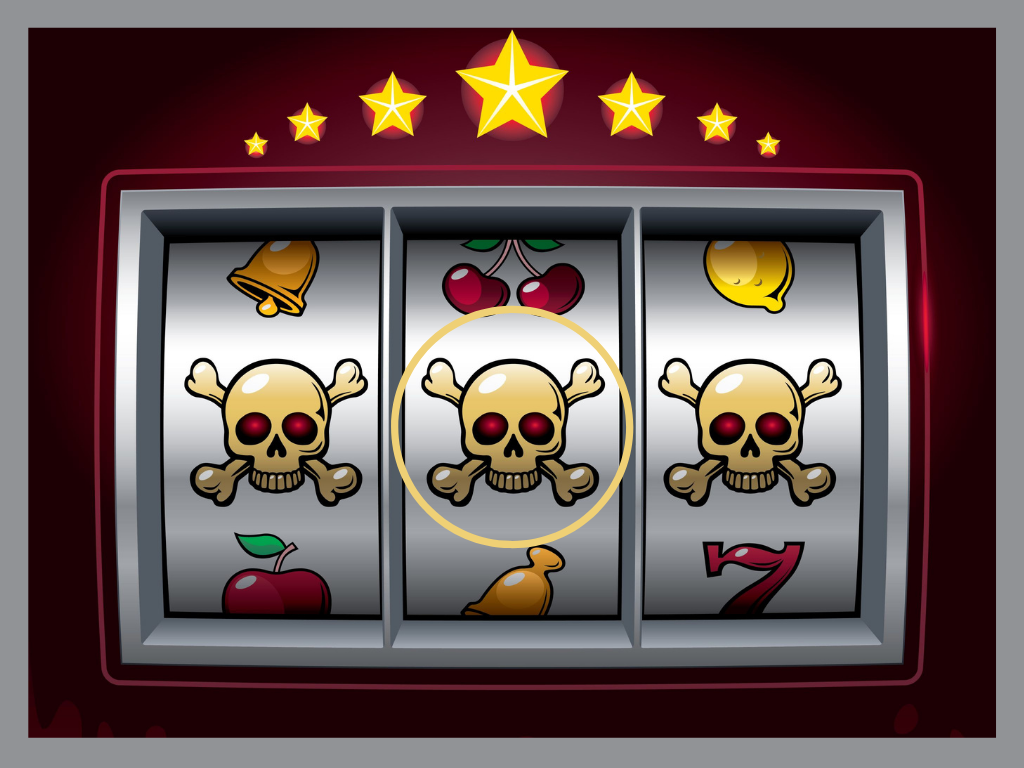 Slot game symbols are considered images or icons that are mainly used to create winning combinations or trigger bonus rounds.
What Are the Pay Lines?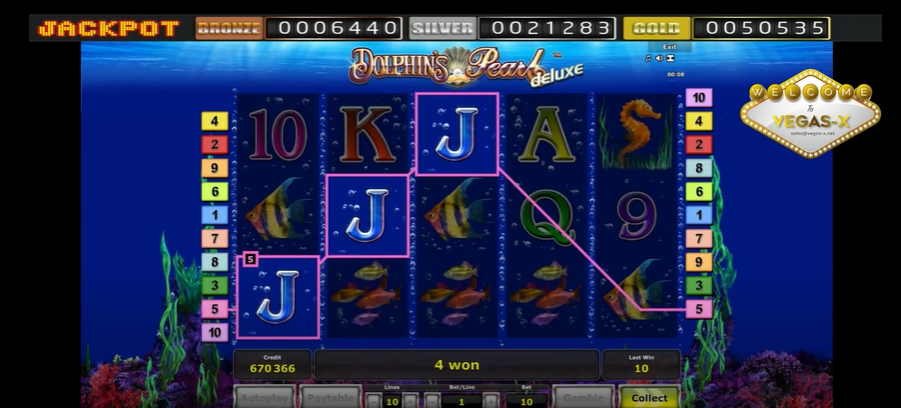 Pay lines are like pay tables but a little bit of difference. It is considered a virtual line that goes across the slot machine's main layout and symbols. So whenever pay lines cross the matching symbols, you are getting rewarded depending on the value of those symbols.
Pay lines can go both vertical and horizontal. The number of active lines in online slots ranging from 3 up to 50+. Below you can find examples for pay lines from Dolphin's Pearl, where the fifth active line crosses the J symbol.
Values of the Symbols
As we mentioned earlier, the values of the symbol in slot machines vary. The top two highest-paying symbols are the wilds and scatter. Usually, the winning combinations made up of these symbols can help you earn free spins, activate bonus rounds, or trigger multipliers in video slots.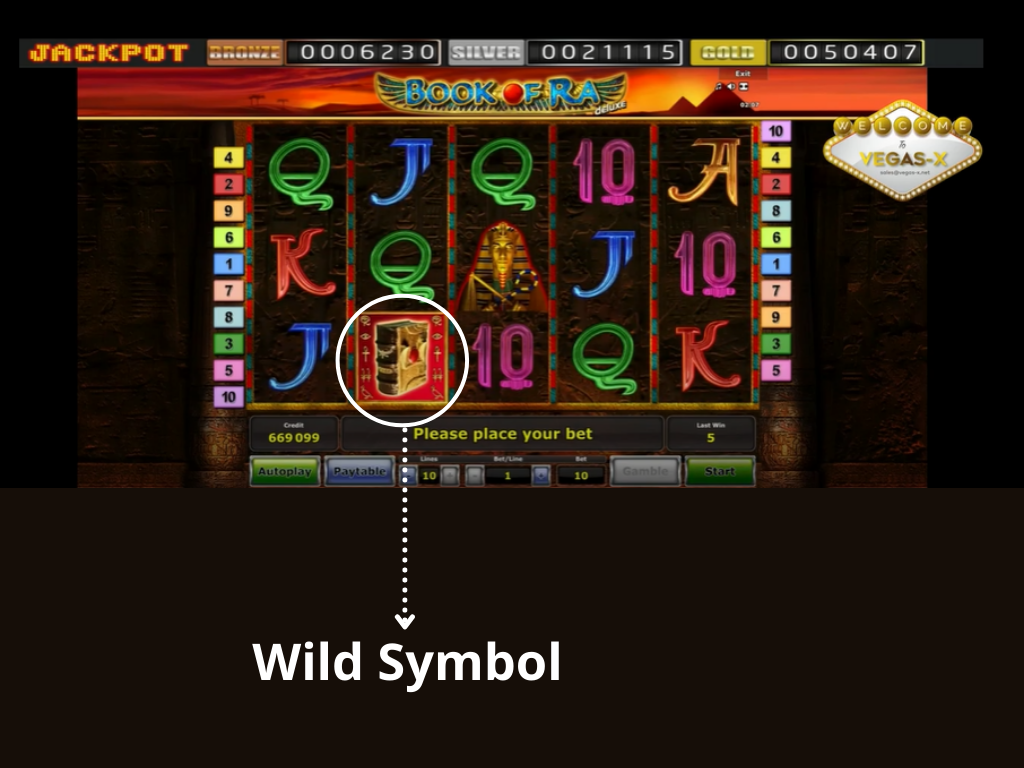 Below, you will see the wild and scatter symbol respectively in one of the most popular online sweepstakes slots, which is Book of Ra by Novomatic. In that game, the wild symbol is described as the Book of Ra icon. In addition to that, he Indiana Jones icon represents the scatter.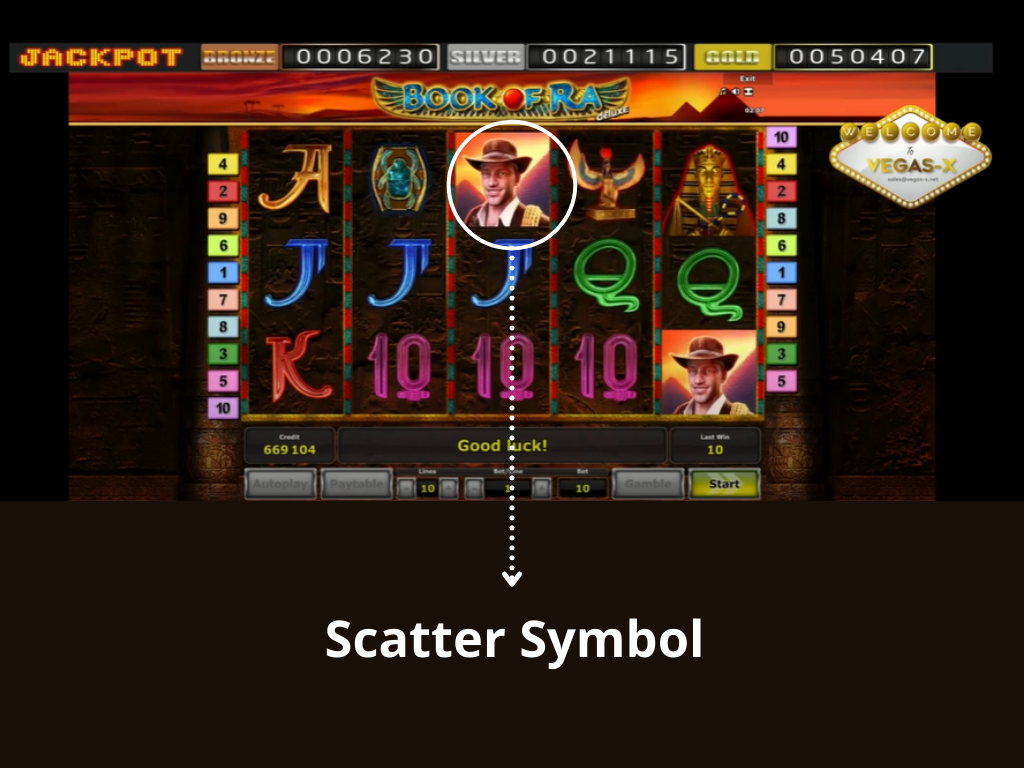 Find an Online Sweepstakes Sites to Play
To learn how to play slot machines, you need to find a reliable platform that can offer exciting sweepstakes slots. You can complete this process by just making a quick google search or reading sweepstakes review sites and going with the recommended websites.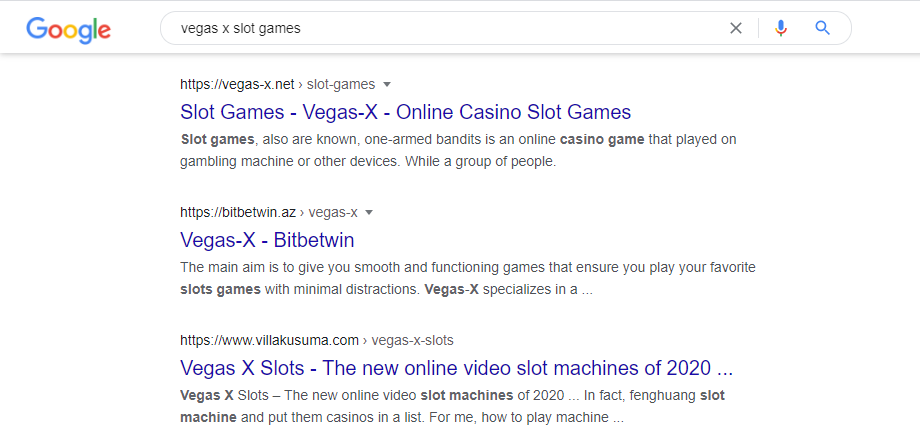 Make sure to do your own research before you make any deposits on the sweepstakes site that you found. In terms of slot machines, there are quite a few options that you might find more interesting.
Some online sweepstakes sites offer various online casino gaming genres, but the lacking aspect there is about the range of games for each genre. On the other hand, there are slot-oriented online sweepstakes platforms that you might give a shot at. We will share some examples below:
What's Next?
As you find the platform to play online slots, the next thing is to check out their online gaming portfolio to see whether or not they offer the type of games that you like. After picking the slot to play, make sure to start with the demo version first. It will allow you to experience the game and see if it is feasible for you. If the answer is yes, you might as well switch to the original one and start playing with real money.
How to Play Slot Machines and Pick The Right Option?
You can always pick the slot machine that is more appealing to you. However, if you do not have enough experience regarding the slots, you would not distinguish the average slots from the best ones. So, below, we will share the key components you need to evaluate before picking a slot machine to play. The first one is the overall design and interface of the game.
It should be smooth and easy to understand from the player's perspective. The toolbar, gameplay mechanics, depositing, withdrawals, and such commands should be easily accessible for players. Besides that, the sound effects of the gameplay a massive role in defining the quality of the gaming experience that you might have.
If you find a slot game that checks out the boxes for these two factors, you need to find out about the volatility and Return to Player Percentage. For example, suppose you want to get a chance to earn big jackpots. Then, you need to find a slot with low volatility and vice-versa. Keep in mind that the river slots with low volatility pay out less often than the high volatility slots.
On the other hand, the Payout percentage defines the likelihood of winning for players. Usually, slot machines offer RTP that is ranging from 75 up to 98. Therefore, try to play the ones that are placed on the higher end of the spectrum. While doing so, you will make sure that the house edge is low and you have a higher chance of succeeding.
How to Play Slot Machines the Right Way?
After you complete the steps mentioned above, the next step is to actually try to play slot machines. It is easier to play after understanding the basics and game mechanics because the online slots are among those sweepstakes games that do not have a complicated system, and it takes a few hours to learn how to play slot machines. In a few steps, you will manage to start and play the slot machine for as long as you want.
So, What Are Those Steps?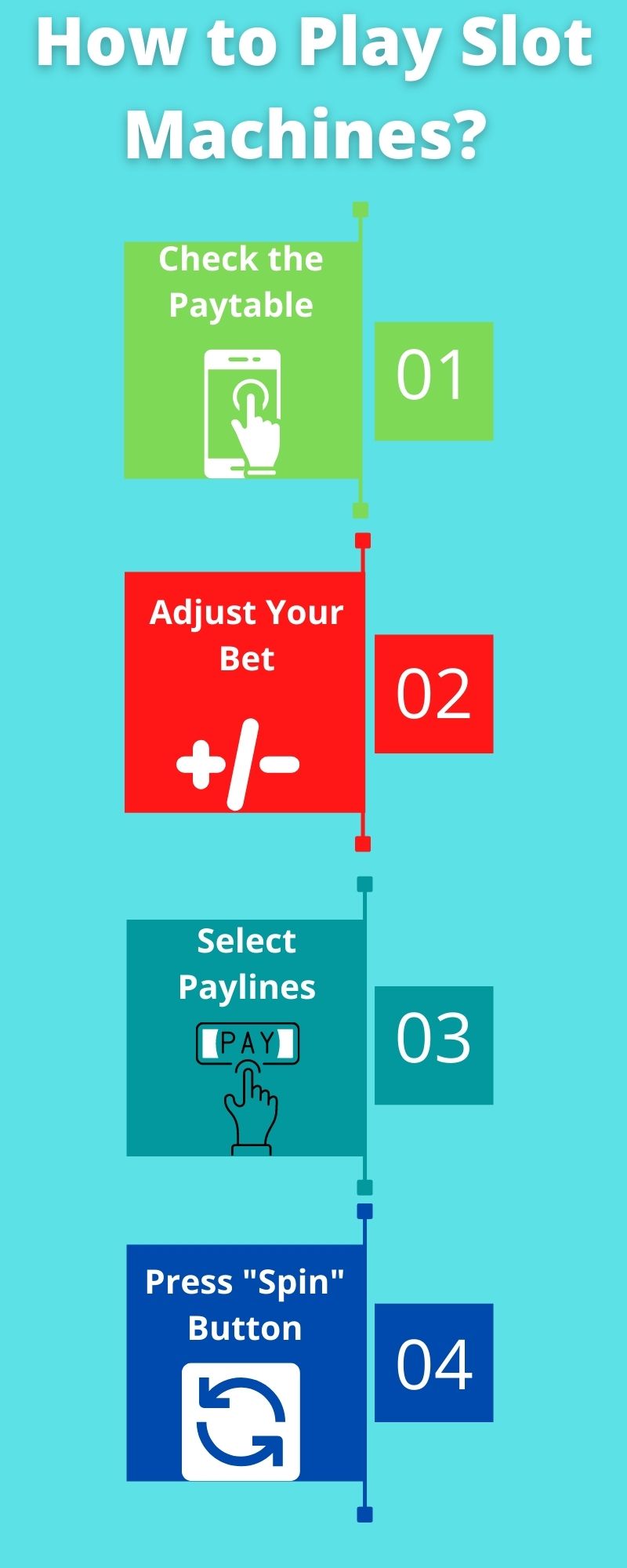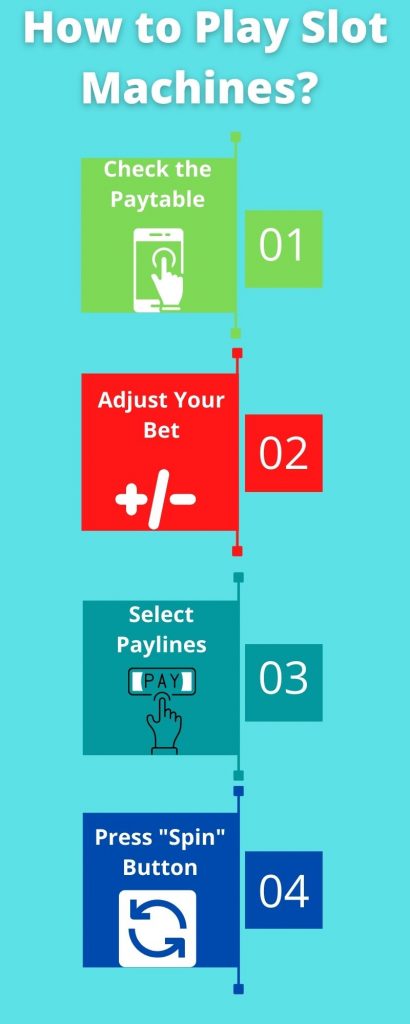 #1 Checking Pay Table
It is the first step in learning how to play slot machines. Paytable is a great tool that allows you to learn about the game, see which symbols have higher values, and know which combinations will lead you to huge victories. Besides that, on the paytable, you will find whether or not there are any special bonus features and, if yes, how to activate them by using the slot machine symbol combinations.
Not every reward just lands on your account balance. There are some rewards in slots that require eligibility for accessing them. You can find relative information on the paytable whenever you play a slot machine for the first time.
#2 Adjusting The Bet Sizes
It is the second step in learning how to play slot machines. Bet sizes are crucial components that can make or break the satisfaction that you would get out of playing slot games. Most online riverslot sweepstakes games allow users to adjust the pay lines and bets according to their budgeting plan or playing strategy.
You need to calculate how many spins you can afford with certain bet sizes and play according to the initial plan. Otherwise, you might end up losing all your money in a matter of few spins. Slot games allow you to bet from 0.1 up to 200+ dollars on every active pay line. So, depending on your goals and the type of player that you are, you can pick the internet cafe games according to their available bet sizes.
#3 Selecting the Pay Lines
The thirst step is about the pay lines. Generally, while playing slots, you will have options regarding the pay lines. However, keep in mind that there are also fixed payline slots that do not allow you to change the number of active lines. For those games, you need to load all the aveilable lines to be eligible for playing.
On the other hand, there are flexible pay line slots that help players to pick which lines to activate and which ones to skip. Whenever you create a combination out of matching symbols, you will win the slot game and the prizes that are available. So make sure to maximize your winning chances by maxing out on all the available pay lines while playing slot machine games.
#4 Pressing the Spin Button
After you complete the steps mentioned above, the last one, the spin button, comes to play. So, if you want to see what fate has in store for you, go ahead and press that shiny button right away!
Final Thoughts on How to Play Slot Machines
As you can see, it is very easy to play slot machines, especially if you have read the whole article and learned the basics of the game. However, as a beginner, you need to be aware of these aspects and work on your fundamental skills to learn how to play slot machines and win some extra cash. Hopefully, this article will help you to do that and accomplish your goals in online sweepstakes platforms. If you want to access more analytic and informative articles like this one, check out our blog page at Vegas X, where we share posts on anything related to sweepstakes gaming on a daily basis.