The development of IT, the Internet, and the media has contributed to the global expansion of the online casino industry. Thus the competition among companies specializing in sweepstakes services has increased to the skies. If earlier only rich people could open casinos, now online casinos are not the most expensive business. Experts are sure that you will need up to 30-40 thousand dollars to open a gaming site.
The sheer number of online platforms is forcing entrepreneurs to use marketing strategies to attract as many new users as possible. One of the most popular methods is to provide free games, including slots, as slots are the most popular casino games.
This article will explain why you need to play free slots, where to find them, and how free slots differ from real money slots.
Why Do You Need to Play Free Slots?
The first question among internet cafe gaming enthusiasts is why you need to play slots where you cannot win real money. Demo versions are not only a good marketing strategy for companies but also a unique offer for players, and below, you will find out the main reasons for this:
#1
You can play free slots if you don't want to spend your money. Some players prefer to play not to win but for the feeling of excitement and fun, which can be recharged by playing slots. Therefore, when playing free slots, they do not risk losing money. For the demo version of slots, you do not need to leave your bank details, make a deposit, and in some cases, even register.
#2
You can play free slots if you have never played in a casino before. What if you don't know anything about casinos, games, rules but want to try your luck? Don't rush to play for real money right away. Demo versions of slots are an excellent chance for you to master the game's basic rules, adapt to the game, build your strategy, and most importantly, check if slots are the game that is right for you. Thus, you will know exactly what you need, as well as whether you will get bored playing infernoslots in just 10 minutes.
#3
This is a great chance to practice. You can play slots for free to train your skills without losing your hard-earned cash. That is a very convenient tactic if you haven't played in a casino for a long time and have forgotten the rules or your playing strategy.
#4
Free slots should be played for those who want to quench their thirst for excitement. Many casino addicts spend vast amounts of money, throwing their entire budget into the air. Therefore, for such people, demo versions of riversweeps slots can be an excellent therapy to recharge themselves with energy and not risk their funds.
How to Play Free Slots?
Most riversweeps online casinos first offer to go through demo versions of games, including slots, to familiarize yourself with the platform. After that, you will not need to register, make a deposit, enter your email or phone number. All this will be required of you only if you decide to start playing for money.
The rules of playing free slots are practically no different from traditional slots for money. Depending on the game, you need to follow the rules in order to get a chance to win. First, however, there are a few things you need to know:
1. You Cannot Convert Prizes From Free Slots into Real Money
If you play free slots, the system gives you a certain amount of credits (virtual deposit), which can be used for free games. Typically, you will not be able to withdraw or convert your prize, regardless of the size of the win.
2. There are No Jackpots in the Demo. 
If you play free slots, you need to know that you have zero chance of winning the jackpot. Additionally, in the demo, many winning combinations are not activated. Therefore, you will almost always receive small winnings, which will not cover the money you lost.
This is essential information for players who, losing in free slots, think that they will have the same situation when playing for real money. Unfortunately, this is not true, as the win rate in the river slots for money is much higher than in the demo version.
3. You Can Play Free Slots Offline. 
Another plus is that you can download free versions of games to your gadget. That will allow you to enjoy your favorite games without an internet connection. However, despite the functionality of offline slots, you need to remember that these games will not be updated and will become outdated over time, so you will need to update the demo versions manually.
What Are the Pros of Playing Free Slots?
1. You will not need to risk your money. You will not need to place bets or leave your bank details on the site. You also protect yourself from fraud, which, by the way, is a widespread phenomenon in the casino world.
2. You will be able to train your skills and check the site's functions by playing free slots. That is an excellent choice for those who are just getting to know the world of casinos.
3. You can play free slots offline and online without registration. You can start the game without wasting your time on your gadget on the street, in a cafe, or at home.
4. You can build your strategy by playing free slots. You will learn how to properly distribute your bets and understand each symbol's value without spending even one cent.
What are the Cons of Playing Free Slots?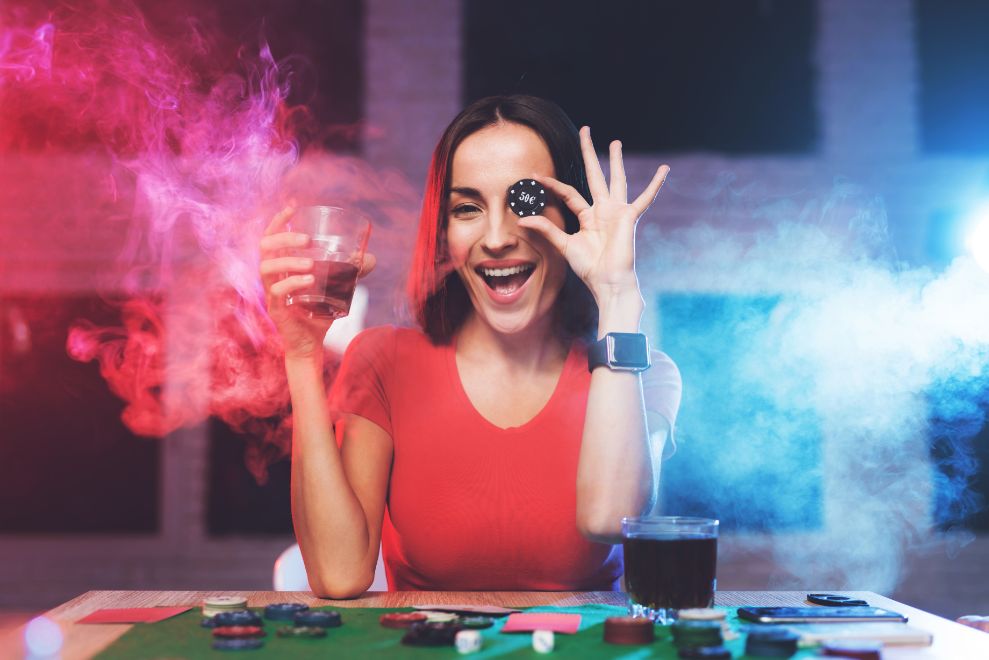 1. You will not be able to collect your winnings. The whole game is virtual, from betting to winning. Only in rare cases, online casinos will give you bonuses for playing free slots, but for this, you will need to register in advance and make a deposit, and only after that play demo games.
2. You have a lower win rate than playing for money. Your payoff will often be minimal, with the result that you will almost always have a budget deficit. This is very demotivating, so players can quickly lose interest. But in fact, the demos are specially conceived as an introduction to the game for money. The developers of free slots don't want you to play for free all the time. Therefore, do not count on jackpots and huge winnings in demo slots.
3. Some configurations in free slots are not available. That is a considerable disadvantage for novice players. Therefore, to thoroughly learn how to play slots, you will need to start playing for money anyway.
Conclusion
Free slots will help you quickly adapt to the casino world. You can play free slots even without an internet connection. You need to understand that free slots should not be your constant entertainment. They are for informational and training purposes. Therefore, to fully enjoy the slots, you still have to take risks and start playing for real money. Develop your skills by playing free slots and familiarize yourself with the game's rules and the casino industry. That is a great way to prepare yourself for the world of excitement!