Starting online gambling seems profitable for business people; however, before thinking about its opportunities, you need to go through several steps. An online gambling license is a crucial factor for opening a legal business. The license demonstrates that your company a trustworthy and reliable one.
With online gambling license, you avoid future problems with laws and also gain the trust of your customers. Therefore, it is also crucial to get certification from authorities before opening your own business. Some companies manage to continue their operation without obtaining legal permission. You can think that it is an easy way to get a quick profit.
However, there are more disadvantages than you might think. In some countries, rules about illegal gambling are so strict that you could end up in a jail cell. Therefore, we believe that you should not risk anything if you have a chance to make your gambling business the legal one. 
Getting gambling certification should be your priority before starting your gambling business. You can never found a legit company without a license. Therefore, you should open a merchant account, work with different payment systems, and finally get permission.
Moreover, you will need a permit to operate an effective marketing strategy and gain loyal customers.  Steps may seem challenging for you, but if you continue according to rules, it will not be difficult to establish a legal and trustworthy company. 
1. What is an online gambling license?
It is a document by one of the authorities around the world to prove that your business is a legal one. You need to get a certification if you have a company that contains games of chance or has wagering in its rules like poker, slot games, or roulette. Requirements to get an online gambling license could vary based on the country and from which authority you get the permit. You will need to know the steps before applying for a gambling license:
Research about the gambling jurisdictions: application process, requirements, cost of getting an online casino license, etc. Try to choose a country that meets your needs and expectations. Keep in mind that there are lots of lawyers and consultants that are ready to help you in the process. You can always refer to their help whenever you need help.
Do not keep the preparation of documents until the last time. Start preparing them beforehand and make sure that you have all your documents before applying for certification. Generally, all jurisdictions require a copy of passport, criminal background, telephone number, and address. 
Next, you will need to prepare detailed documentation about the games you offer, their description. Documentation will be about the functionality of each game in your online casino, specification of the software, and proof of contract with the software providers. Make sure that your online casino software meets the requirements of jurisdictions. 
All jurisdictions check your online casino website before distributing a certificate. Therefore, all documentation should be ready with the relevant data that authorities may require. You need to have terms and conditions, self-exclusion policy, etc. 
2. Requirements for Online Gambling License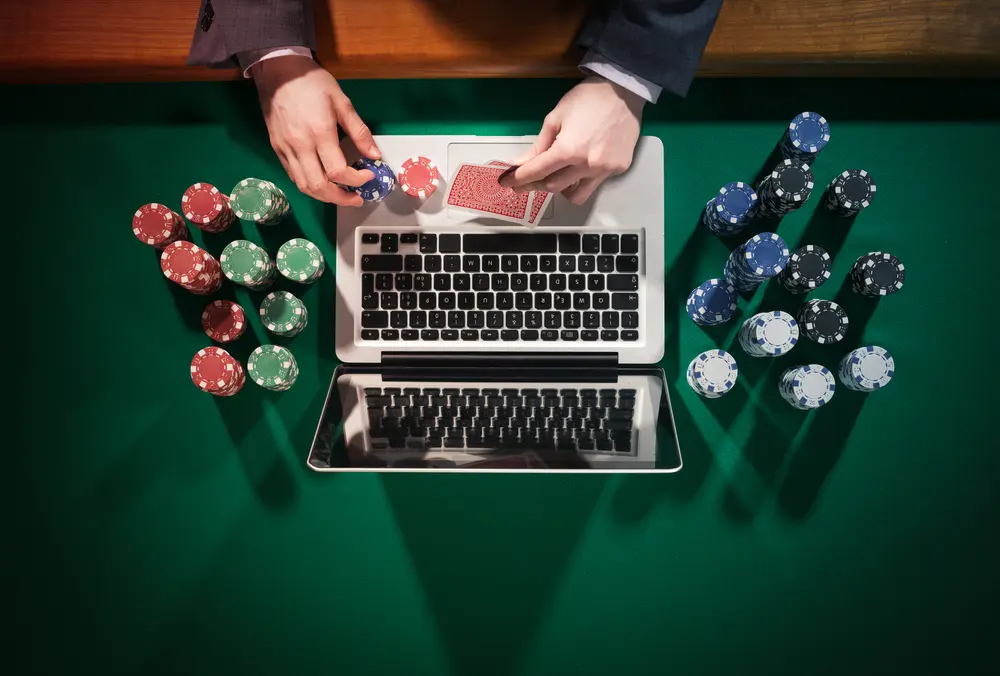 Each country regulates its territory when it comes to the gambling industry. For example, in the UK, both government and non-government organizations regulate online gambling to make sure that people are away from the scams. Some countries strictly regulate the industry; therefore, business owners eager to get certification from jurisdictions with less strict rules.
If you are in a country where getting a certification is challenging and expensive, you can take advantage of offshoring. Getting a license from another country could be less complicated and costly. But you need to consider that they have different rules and price for getting a permit could vary from a hundred dollars to thousand dollars. 
3. Antigua and Barbuda
Starting a gambling business in this country could be very costly. Just for the application fee, you need to pay $15.000. Additionally, annual fee costs approximately $100.000. The application process takes two, and you can get two different types of license. The first license you could get will be for your online casino.
The second type of online gambling license is only for companies that contain wagering games. Therefore, before starting the company, you will have to pay at least $100.000. Later the costs will be only an annual monitoring fee, which is $25.000 for each license. 
To get a license from this jurisdiction, you do not need to provide detailed information about the value of shares of the company. It will be enough to have one director, one shareholder, and one office based on the islands. But you need to provide detailed information about the board of directors. Technical requirements are also strict as you need to have certified online casino games.
Additionally, you need to be ready for the audit and expertise of the slot machines. If you have a certificate from eCommerce Online Gaming Regulations and Assurance (eCOGRA), you can avoid this step. Because the license from eCOGRA ensures that your casino games software and machines comply with the high business requirements.  
You need to have the central server located in Antigua and Barbuda, and others could be another country. There is one more crucial requirement we would like to mention. If your customer wins more than $25, then you need to send all the data related to the transaction. If you fail to do it, then you will find yourself in court. The government of Antigua and Barbuda has strict rules against the money laundry. 
4. Online Gambling License from Curacao
If you want the open your online casino in a fast and cheap way, then you can choose Curacao. The application process only takes about six months. Getting gambling from Curacao is so affordable it is even less expensive than getting a certificate from Malta. Also, it offers low tax and high legal protection.
It has a too small application fee, which is about €2,000, and monthly fee payment is €1.500. You have a registered gambling business in another country you could get benefit from the Ezone permit. The permit will allow you to pay low-income tax, which is about 2%.
But getting a license from Curacao does not mean that all countries will accept your business as legal. Several countries strictly forbid the operation with Curacao certification. Also, some states allow you to operate but restrict your marketing in several ways.
For example, some countries can prohibit you from using their local payment solutions or advertising your business. Some countries that forbid Curacao license includes the USA, The Netherlands, France, Saba, Singapore, and several others.  
To get a gambling license from Curacao, you need to go through the gaming application. The process requires fewer documents and is simple. A required text for a permit includes a Curacao company with its zone status. Note Curacao accepts only local companies for the application process. Then this company will apply for sublicense and purchase hardware. 
5. Malta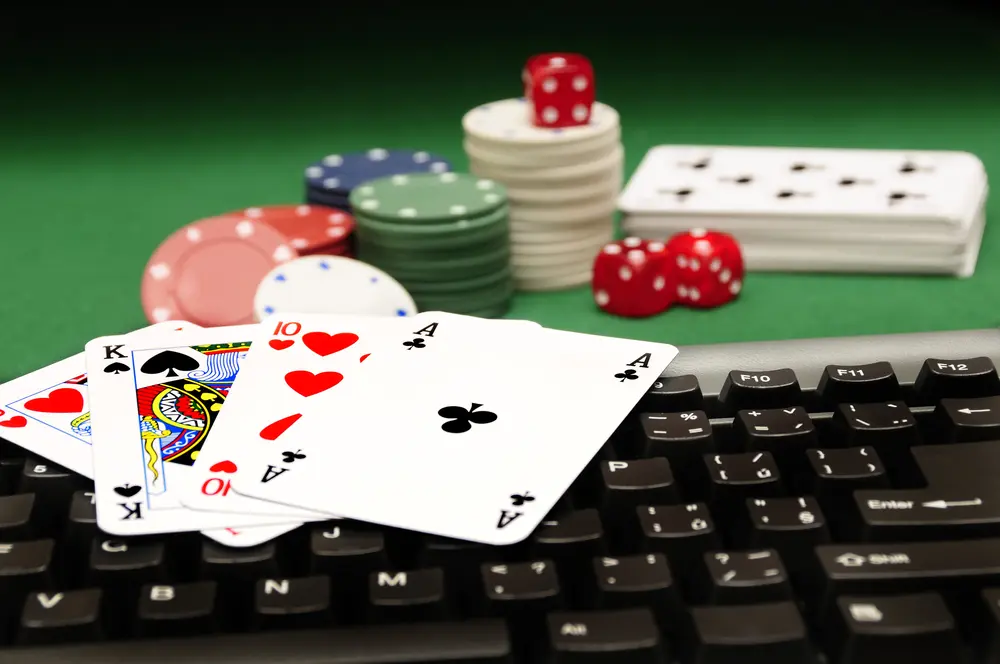 If you are looking for reputable jurisdiction that requires less money to obtain a gambling license, then you can apply for Malta. As a member of EU Malta is one of the first countries that started to distribute online gambling license beginning in 2000. The cost of certification could differ based on the class of your consent. Now Malta offers gaming license for only the two categories.
The first category includes gaming companies that provide gaming service to their customers. The second category comprises gaming service companies which offer gaming supply for other companies. If you are going to open an online casino, then you will need to get a Class1 certificate. In that case, your payment will be €4,660 tax per month. But after six months you will pay €7,000 per month.
The minimum amount of money you need to pay for getting Class q license is about €100.000. The application process is so long as you need to provide both financial and personal data, and additionally target audience and marketing strategies. The application process will consist of five total steps with audits. 
6. Pros and cons of getting Malta license
We can mention both advantages and disadvantages while considering getting a license from Malta. Let's first discuss some benefits of Malta online gambling license. Firstly, Malta has a robust regulatory system. The reason for this is that the government itself regulates all the gaming industry. Therefore, it creates a high level of security and protection for players.
Because of the reliable regulation system, Malta protects both business owners and players. Malta rules are strict about the money laundering. It has all EU directives to protect users from money laundering. Once you gain the license from Malta, you can be sure that you have a highly reputable certificate. Also, you can apply for other documents during the next ten years. 
With its all advantages, Malta license also contains disadvantages. The apparent cons of getting Malta license is the cost of fees and taxes. They are higher than other jurisdictions such as Curacao. Also, the application process is complex and time taking. There are lots of documents you need to submit. In addition to it, you need to have all the hardware and casinos operating at Malta. 
7. Montenegro
Since 2012 Montenegro has been providing online gambling licenses for online casinos, sports betting sites, poker games, etc. it offers particular "all-in-one" packet which includes all the costs for opening and running an online casino, obtaining a license. The package costs €25.000 for the first year, but later you need to pay€15.000 per year. 
In Montenegro, there is a special law called Games of Chance that regulate online gambling. It provides excellent support for online casinos; therefore, casinos offer significant awards and prizes. Obtaining a gambling license from Montenegro is a fast process. Usually, it takes two days for a new business. Also, you do not need to provide minimum capital to establish a company and get an online gambling license.
For obtaining a gambling license, you need to go through several steps, and we are providing these steps. As a first step, you need to open LLC in the given state. The company should comply with all required laws and rules. Then open a bank account for future operations. And as a final step, fill the application with required documents. 
Getting an online gambling license from Montenegro is not the final step. When you have a permit, then you need to make sure that all games certified in your online casino software. The certifications for games last for three years, after three years you need to renew the certification, and it will be active for the next two years. 
8. Isle of Man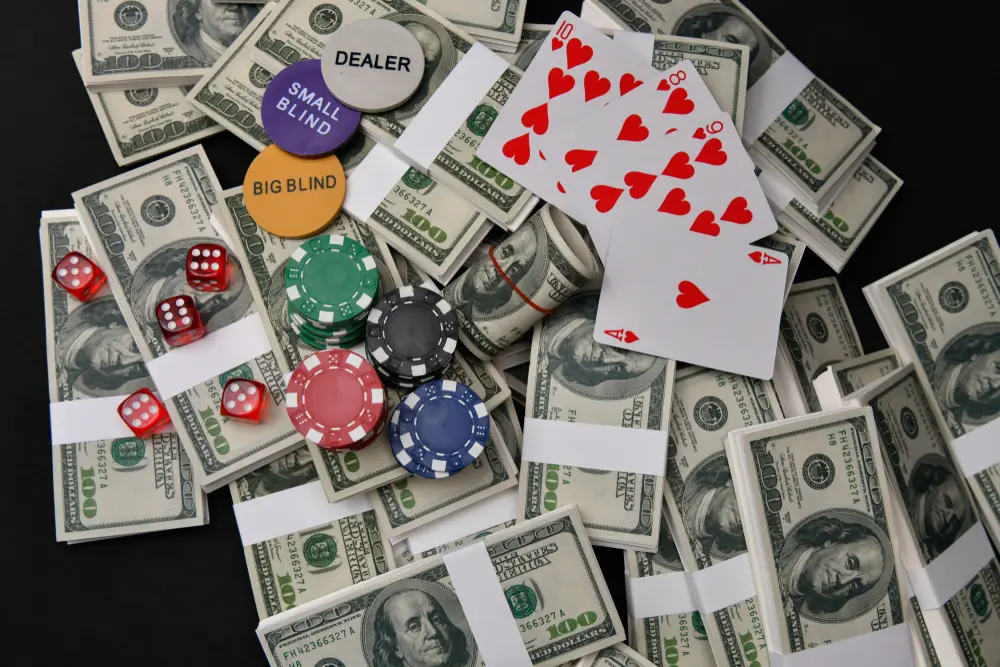 The Isle of Man is famous for its stable environment for gambling businesses. It is one of the first countries that started separate legislation for the gambling industry. The regulations launched its first operation in 2011. Most of the gambling business owners choose the Isle of Man as a jurisdiction because it encourages the growth of online gambling and helps business owners to establish their company.
You can get three levels of online gambling license from the Isle of Man. they include network service license, sub-license, and full license. The whole gaming license is a single license for your gambling business. For applying this certification, you need to pay an initial £5,000 application fee. Later for the annual tax, you will pay  £35,000 per month.
The whole process takes between 10 and 12 weeks. The overall Isle of Man provides a high-level regulatory system and a stable government. But before, applying for an online gambling license, you need to register your company in Isle of Man and all other equipment located there. 
If you are thinking about establishing your company at the Isle of Man, we are providing an application form for you to make your application process more comfortable. With its simple requirements and easy application process Isle of Man jurisdiction has become the favorite one among business owners. 
9. Panama
If you want to get a gambling license from Panama, you will not have any problem with taxes. It is one of the smallest jurisdictions with minimal regulations. It has been operating as a jurisdiction since 2002. You will be free from all fees, including sales tax, income tax if you have a business established in another country.
The only data you need to keep is transactions as the government may need those records because of the inspection purpose. The application process takes approximately seven days, and online gambling license costs $40,000. You need to pay an additional annual fee of $20,000 for each month. 
Application form for Panama gambling license should contain criminal background, testing of all games of your online casino, and business processes analysis. If they approve your gambling license, you will get a master 's permission. You need to keep all financial transactions for later review and analysis. After getting an online gambling license from Panama, you will pay sublicense fee  $20,000 per year. 
10. Gibraltar
Gibraltar is an excellent option to get a gambling license. The cost to get an online gambling license varies between $30,000 and $70,000. You get the permit for five years with an annual fee of $2800 per year. The price of getting a gambling license might seem a lot, but you will gain an advantage because of the fewer taxes and fees.
You will pay 1% of your annual income. Also, taxes should not be more than £425,000 and lower than £85,000. As you can see, tax payments are affordable and almost zero for the gambling giants.  
11. Which jurisdiction to choose?
Obtaining an online gambling license could a long process and may cost you a lot based on your jurisdiction. You can make the wrong decision if you lack enough information about the domain you choose. While considering gambling certification also do not forget about your internet cafe casino software, quality of customer service, payment system, and marketing strategy.
These should include the backbone of your business. It is always better to prepare all the required documents before applying for the license. It will prevent you from wasting time gathering paperwork.
And keep in mind that each country has different rules and regulations and make sure to choose a country that meets your requirements and expectations. If you select a country with liberal gambling laws, it will be easy and quick to get a gambling license for you. 
12. FAQ
12.1 How to get a gambling license?
To learn how to get a gambling license, you need to look for the available options first, according to the location of your business. Then, the steps are clear. Just contact the provider, and learn how to get a gambling license from them. Pay an annual fee and start your online casino business instantly. 

12.2 How to get online gambling license?
To learn how to get an online gambling license in the USA, you need to analyze the local rules and regulations regarding the process. Most states allow online casino businesses to operate legally; however, you still need to check it to make sure that the online gambling license that you have is useful. 


Post Tags