If you had any doubts about the relevance of blockchain technology in the future, the online gambling industry would have changed your mind. There are an official license and regulation for online gambling in most countries of the world. But when it comes to cryptocurrency gambling, it's more complicated.
Right now, there are little interactions between the global regulatory authorities, and only a few countries have started the initiative to control cryptocurrency gambling. There're countries that have initiated the process, but many wonder if they will complete the full regulation of the cryptocurrency market.
The primary concern is with the framework of cryptocurrency. Satoshi Nakamoto created the digital currency to eliminate the control and regulations that banks have on traditional currencies. Millions of people prefer to have full control of their money without any third parties charging costs and giving them instructions on what they can and can't do with their money.
That's the core reason why the growth of cryptocurrency gambling is expanding. Players want transparency, minimal fees, quick transactions, and full control of their crypto funds. The online casino software provided by Vegas-X is a perfect solution if you want to take care of all these things.
In this guide, we'll discover the current state of the regulations, and how COVID-19 has affected crypto gambling.
Let's get into it.
Governments Regulating Cryptocurrency Gambling, Is It Possible?
We'll dive deeper into other areas affecting the current state of crypto gambling but for now, let's look at the government's regulation standpoint.
The governments have one problem: how can they regulate cryptocurrency when it's not recognized as a legal currency officially? Another question, if they somehow restrict it, will people proceed to use digital currencies, especially in crypto gambling? If that happens, players will lose complete control of their digital funds.
Crypto gambling laws is a tricky topic. Looking at the current condition, it will take some time to conclude. Now, numerous people are using the advantage to gamble in countries that prohibit gambling. It's possible because cryptocurrency is not an official currency.
Cryptocurrency online casinos are showing up everywhere, and casino operators are starting to integrate cryptocurrencies such as Bitcoin and Ethereum, into their casinos as more players recognize the benefits.
The Technology Behind Cryptocurrency Gambling
If we get to understand the technology used in digital currency, we can begin to dig deeper into the significant difficulties authorities have with crypto gambling globally. Crypto gambling, in a nutshell, refers to using cryptocurrencies to fund your online casino account, just like using fiat currencies.
So how does it work and why are the governments finding it so challenging to control the digital currency? Let's break it down, shall we? There's a term called blockchain which cryptocurrencies use. It's divided into off-chain and on-chain.
Both online and land-based internet cafe software platforms use off-chain technology to accept digital currencies such as Ethereum. There are third-party corporations that convert the cryptocurrencies into regular currencies so that gamblers can withdraw or place bets.
On-chain technology is an advanced version of cryptocurrency that involves smart contracts that use coded transactions through the decentralized app, usually referred to as Dapp.
Inside the blockchain network, a smart contract relies on backend code as another way to the centralized server like companies that convert digital currencies into traditional currencies. Due to that, on-chain technology is more secure compared to off-chain technology.
Currently, Ethereum is on top of the on-chain cryptocurrency platform, and it has more potential in crypto casino games and the financial market. Soon, it will be difficult for governments to avoid as crypto technology advances.
How Governments Are Attempting To Regulate Cryptocurrency Gambling
One of the significant methods federal authorities use to regulate gambling online is through the restriction of the IP address of unregistered sites. If the government uses the same strategy on cryptocurrency casinos, off-chain technology will be a victim due to its centralization.
However, players can work around it by using a VPN to gain access to different states where there's no ban. It's quite complicated, but most players are determined to proceed with crypto gambling.
But the on-chain technology is more challenging to control because of how decentralized it is. Online casinos using the on-chain technology are not limited to a specific IP address, so it becomes almost not possible for governments to regulate it.
On-chain technology is hosted through numerous computers throughout the world. That makes it the main reason why countries are finding it difficult to control crypto gambling in general.
The Crypto Gambling Regulatory Rules In The U.S.A
The U.S has begun to legalize gambling online, but there's not much talk about online casinos. That means, cryptocurrency casinos will not receive any support in the coming years. For many years now, gambling has been a challenging issue to resolve.
But the whole thing is that the government accepts online gambling to be legal. But, as a U.S. citizen, you're not permitted to transact financially with any gambling site found in the U.S, including sites with the online casino in states where they've legalized gambling.
In terms of crypto gambling, it's still not a legal currency, so you have no problem when it comes to the current law. But cryptocurrency is a commodity, according to authorities, which means you'll be taxed. So you can use your Bitcoin to gamble, but any profits you earn are tax-deductible.
The Impact Of COVID-19 On Cryptocurrency Gambling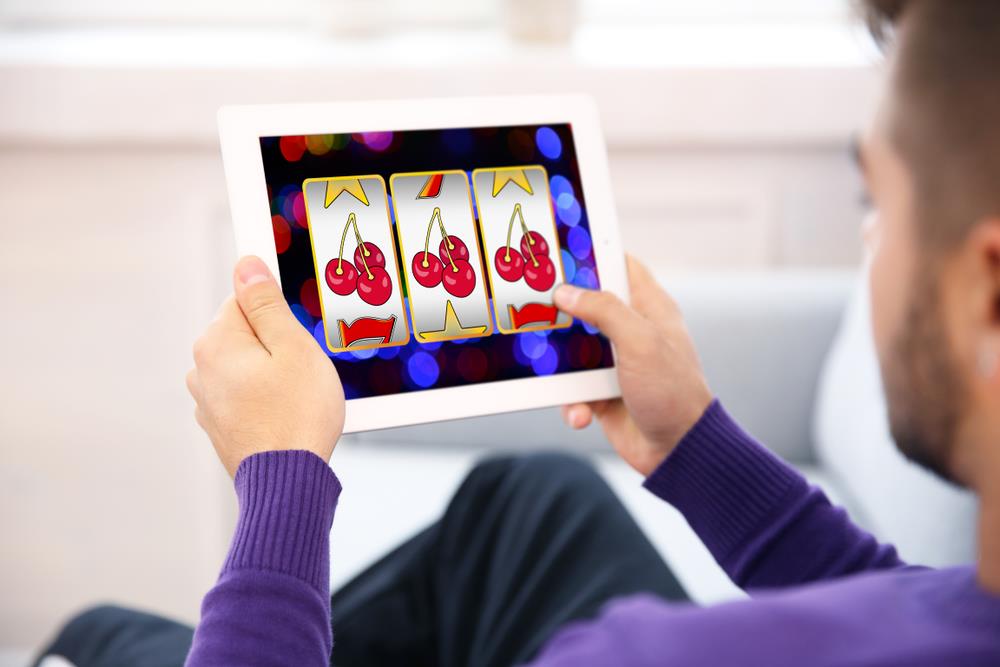 We are in dark times. Companies are going out of business. Industries are forced to close down to limit the spread of the coronavirus. And of course, the gambling industry has seen its fair share of the blow.
Land-based casinos have closed down, and according to Gaming Licensing, some gambling corporations will lose between $100 million and $130 million this year if the closure persists.
From the beginning of April, Chainalysis, a cryptocurrency forensic company, reported that the recent pandemic had changed the way players utilize Bitcoin. According to the published report, the data shows that the overall Bitcoin value that online Bitcoin gambling sites receive has decreased.
However, due to the pandemic, more players have turned to online casinos, and it's currently thriving. It has changed the first prediction on the annual growth of the industry to more than $60 billion. But, it's not the same in every country.
For example, Latvia has banned online gambling while other countries have instructed casino operators to prevent players from gambling excessively.
There are few positives to claim from the global pandemic as it persists. But online gambling sites are moving up their game in retaliation to the coronavirus. Some crypto companies are providing help to those in need. Others are providing for the needs of players kept in quarantine and isolation.
Conclusion
It doesn't come as a shock that the crypto gambling regulations are challenging to implement. The laws are blurry in almost all countries which will take considerable effort from governments and gambling corporations to agree.
But remember that accepting cryptocurrency gambling is a tough decision for countries to make. But the constant growth may force them to receive in the future. Currently, cryptocurrency casinos are without restrictions, but if the governments decide to take action, they'll disappear.
The best way for them is to work with gambling authorities now and attain all the requirements through the Know Your Customer (KYI) and Anti-Money Laundering regulations. If they're able to work in agreement, when the government legalizes cryptocurrency, then, they'll come to terms with them.
Finally, the COVID-19 has impacted the current state of cryptocurrency gambling in a bad way, even though some sectors are thriving. However, with proper measures put in place, the crypto market will gain momentum again.