Exploring the new adventures in online sweepstakes platforms is one of the exciting perks that comes with modern technology. Nowadays, we can tune in to new games every day. There is no way that we will run out of options as online sweepstakes developers are constantly updating their gaming portfolio. However, the key here is to select only the best slot machines to play to have fun while earning real money. 
But how to do that? Reading articles like this can help. In this post, we will share the best slot machines to play online regardless of the device you are using. All of these games below have a few things in common. 
They are entertaining, they offer high-caliber graphics, and they allow you to accumulate wealth in a short period of time. I know that most of you are probably running out of patience. So, without further ado, let's dive into the realm of exciting online slot machines.  
What Are the Best Slots To Play At Vegas X?
Book of Stars
Book of Stars is an excellent online slot machine game that is developed and launched by Novomatic. A cosmic journey with lots of adventures that are waiting on the way is what you can expect from this slot machine game. The space-themed slot will definitely surprise you with its cool features. 
Travel Through Space Effortlessly
There are five reels and three rows alongside 20 active pay lines. In the background, you will notice the blue galaxy theme, which will give you goosebumps. The lightning stars and the cosmic theme will pick your interest as soon as you enter the Book of Stars slot game. The interface of the game is astonishing, and the control panel is very simplistic. This allows both novice and experienced players to get a grip immediately after they enter the slot. 
All you need to do is
to pick the number of lines that you want to deposit on
make wagers
and press the spin button
to start your space journey. It is worth mentioning that by betting higher, you will have a much higher chance of hitting the initial jackpot in the game. 
One of the best features of this casino game is that it is available both for mobile and desktop users. On top of that, you can utilize exceptional features like
autoplay
max bet
or gamble
to maximize profitability and save you some time. 
Exploring the Space Through Book of Stars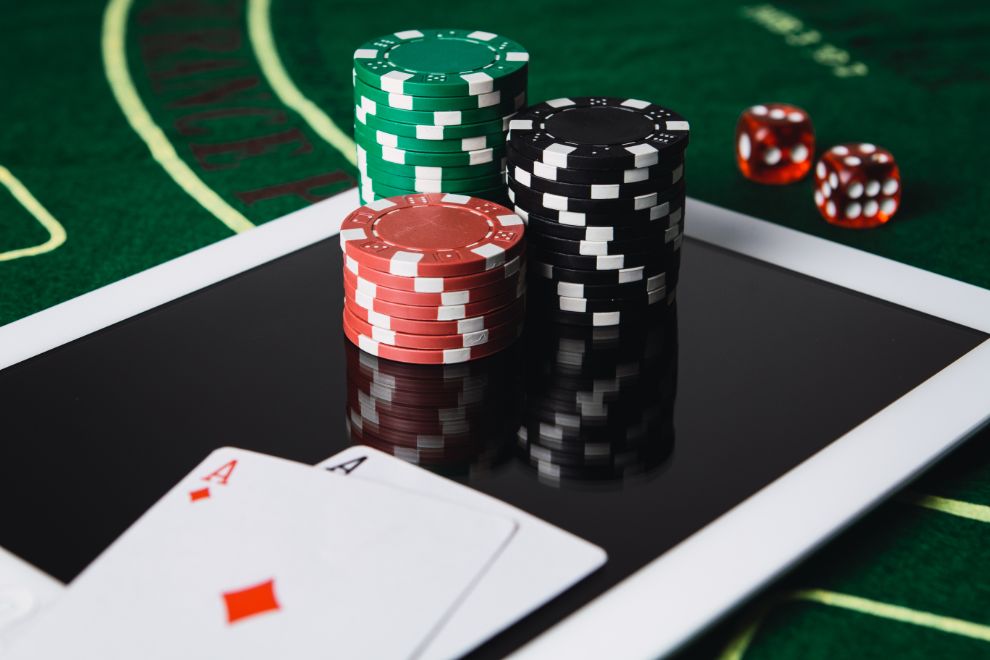 All the reels are full of interactive and colorful symbols that offer you compelling perks. The game is full of surprising bonuses, and all you need to do to acquire those is to combine the high-value symbols on the same reel. 
The game's wild is the Golden Ring, while the Book of Stars icon plays a scatter role. By combining at least three of the scatters on the same reel, you can trigger a free spin bonus that would give you up to 10 free spin chances in this video slot. So, if you are looking for the best slot machines to play at Vegas X, this one should be on your watchlist. 
Dolphin's Pearl
Dolphin's Pearl is an ideal choice for those of you who are still appreciating the good old-fashioned aquatic slots. There are a number of reasons that led us to include this game on the list of the best slot machines to play, and in later paragraphs, you will see why. You will notice the captivating underwater scene with sea creatures and marine inhabitants in this slot machine. 
In the background, the blue ocean gives calm vibes, while in the foreground, you will see the reels spinning like crazy and getting you closer and closer to the cash prizes. There are five reels and three rows in the slot. All the reels are full of interactive symbols like the dolphin, sea horses, different fish breeds, and many more. By combining these symbols accordingly, you can form a winning line that can pay up to 90.000 credits. 
It is a simple slot machine, and there is no progressive jackpot. However, that does not necessarily mean that you cannot win big. The prize is set, and depending on your deposit size, it can be bigger or smaller eventually. 
Winning is not going to be a concern for players of this slot machine. It has high volatility and a 95.3 percent Return to Player Percentage. Besides those factors, the exciting and surprising bonus offers will help you to stay on track in terms of cash wins. Overall, it is among the best slot machines to play. Regardless of your experience level, you can enjoy it to the fullest. 
Helena
If you are into historical themes in slots, then you need to check out Helena for sure. The game is dedicated to the ancient Roman Empire theme, and it features historical characters that you will notice in the storyline and the main symbols on the reels. There are five reels and three rows in the game. In addition to that, you will have as many as ten adjustable pay lines. 
Flexibility is the key to the success of this slot machine as it allows players to take full control over the game by picking on which active lines they should deposit and which ones they need to skip on. Additionally, this slot machine can payout up to 10.000 credits if you are utilizing all the available pay lines. 
The valuable symbols such as wilds and scatters await you to turn the small budget into a fortune. Helena is among the best slot machines to play due to the innovative features and profitable bonus opportunities it presents to the audience. By combining different symbols, you can activate random multipliers, up to 15 free spins, and many more surprising features right away. 
All the symbols are inspired by Roman Empire, and you will notice the Ring, Helmet, Warrior, Shield, and Amphora among them. Overall, Helena is a top-caliber and one of the best slot machines to play that is available for you in Vegas X. If you want to experience this great game as well as many more slot variations, you can tune in to our sweepstakes website and play them. 
Post Tags